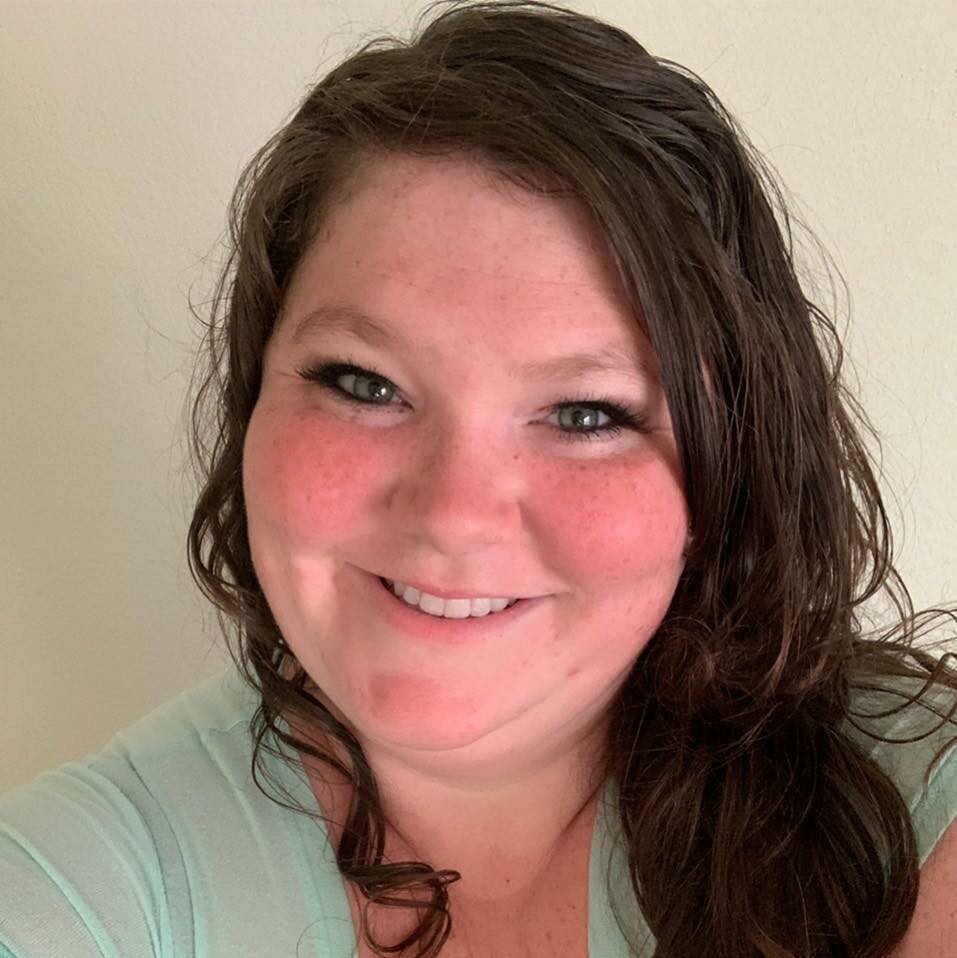 I am too young for this, is the thought that kept playing through my mind as the nurse told me the news…
...But apparently my body didn't agree with my head.
She told me she was sorry she had to be the one to tell me, but that I have an under active thyroid (also known as hypothyroid) and that my doctor was putting me on medication to help my body fill in the gap that my thyroid couldn't (or wouldn't) anymore.
I didn't even know what that meant, all I heard her say was I would be put on medication….
...at 33 years young,
My husband brought home the medication and then…
...things just got worse.
The best way to explain it is... it was like they built the Great Wall of China directly through my brain.
* I couldn't think clearly
* my mind was foggy
* I felt like I was in a constant daze.
* And drained…... I felt so...drained.
By 9:30 in the morning I was ready for a nap.
And being a mommy of four littles 4 and under...
...I really did not have time for that.
COMPLETE transparency here…..
I allowed myself to get into my head and beat myself up for a good while. Putting myself down with negative self talk like,
"WHY did I let myself get so…. overweight, my husband is so ashamed of how I look," (which he never has been by the way but you know how self sabotage goes in your head),
"WHEN my kids realize I don't look like other PERFECT LOOKING SKINNY mommy they will be embarrassed of me dropping them off at school,"
"Why did I not take care of myself. I am going to be feeling like this for the rest of my life…
…You know, the whole Debbie Downer spill you give yourself when life throws you a curve ball and you decide you can handle it better then God so instead of giving it to HIM you hold onto it and give yourself a REALLY HELPFUL pep talk that turns into a whole whine fest in your head and just makes you down and depressed.
Then it happened, God slapped me upside the brain chop and I saw it clear as day…
I had to choose.
I could choose to be the mom who huffed and puffed climbing up the bleachers to watch my kids school program, or be that mom who couldn't ride the rides at Disney World because I couldn't get the lap belt buckled. I could choose to be embarrassed because of how big I had become to the point where I didn't want to even go into public.
OR
I could choose to fight for health for myself, for my family, and for our future.
I was determined to not stay on medication for the rest of my life or to have the rubber band around my stomach surgery my doctor started talking about.
So I started praying that I could find a better way.
I dug both my feet in and started researching everything I could get my hands on that had to do with hypothyroidism and health in general to find out if I could fix or cure a broken thyroid and all I can say is God is good and He never disappoints. What I learned shocked me.
I had been dealing with hypothyroidism for longer than I thought I had.
I could put a check next to most of the symptoms, like:
* Fatigue
* Foggy brained
* Hair loss (like clumps of hair at a time)
* Weight gain (like I would JUST LOOK at
french fry and gain 5 pounds)
* Great blood pressure but high
cholesterol (like I was a walking stroke
* Mood swings and/or imbalanced
What also shocked me is there are two "types" of what is called an under active (or hypo) thyroid.
There is a hypothyroid which is where your body is out of whack which has thrown your thyroid off and weakened it and then there is the extreme hypothyroid called Hashimoto's disease which is where your thyroid is so out of whack that your immune system starts recognizing your thyroid as a threat and starts attacking it.
I also found that I can't "cure" my hypothyroid…. But I CAN reverse it.
MEANING
I CAN CONTROL how I feel and take my life back and throw all of those side affects to the curb by doing and tweaking a few things in my life….in a nutshell, It all has to do with what I was putting in and ON my body. BUT since my thyroid has been weakened I will have to constantly keep a close eye on what I put in and on my body to keep everything balanced. The unbalance is where all of those nasty side affects come in that make life no fun, AND I AIN'T GOT TIME FOR THAT!
I am proud to say I am now thriving with my hypothyroidism… naturally. I have reversed my hypothyroid and I am on a completely new weight loss lifestyle that the fat I packed on is slowly melting off.
God is good my friend, and I am here to tell you if I, a mommy of four kids that developed a hypothyroid and got up to a whopping 336 pounds can find victory and start to be proud in the body God blessed me with, then YOU CAN TOO.
A verse God gave me while going through this process is, Ephesians 6:10 which says,
"Finally, my brethren, be strong in the Lord, and in the power of His might."
WITH HIM my friend, all things are possible, He wants us to push into Him with every struggle, even something like battling the food addiction our body has us stuck in.
Do you want to know the best part…
…REAL LIFE EXAMPLES are seen and can influence and impact so many people's lives.
My husband is benefitting from my health journey as we learn and grow together.
OUR LITTLES are watching, and seeing me overcome a mountain in my life, they see me pushing into God as my strength, because lets be real, change is hard, and they get a front row seat to watch and learn and grow as I am learning and growing in all the things #becausetheyarewatching.
My dear friend if you are still reading this I want you to know I am here for you. I am on a mission to help a whole lot of people break free and empower themselves with the knowledge and resources I have worked so hard to learn and get for myself and my family.
I have put together a free group of fearless moms who are ready to learn how to find freedom from the yuck feeling and empower them with the knowledge and information I share in our free exclusive community.